What People Say
About ABCO Mechanical Corp.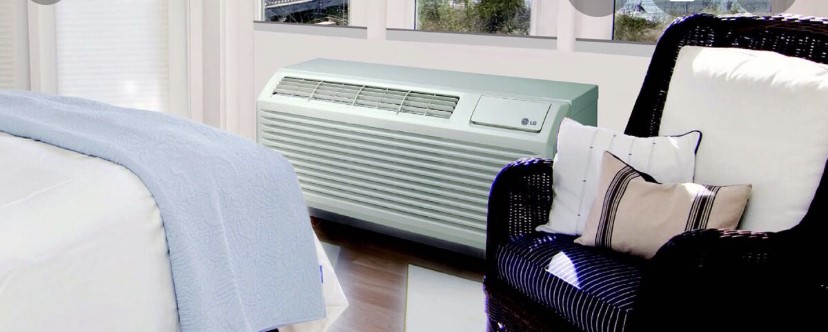 K. BIDGOOD The Hampshire House
There is nothing like the relationship between an air-conditioning and heating company and the owner or tenant of a residence. It has to be smooth, smooth as jazz. If one's house or apartment is too hot or too cold, it's very difficult to be comfortable and life can feel miserable indeed. Ronnie Gralitzer and ABCO understand this. I have been making arrangements for a good many years for the bi-annual servicing of the air.
ABCO Mechanical Corp. services the airconditioning/heating need for new york apartments owned by the people I work for. Even though I am making arrangements from California, some 3000 miles away, the work goes smoothly, just like clockwork. There are many times in-between the bi-annual servicing when the units need adjustments or attention, fine tuning, or replacement, or some other need. Ronnie Gralitzer and his team are there within one or two days to make sure everything is done to satisfaction. Ronnie Gralitzer and his employees are courteous, patient, quick, knowledgeable, and so responsive. It's amazing they can be all over new york when there's a heat wave or a cold spell, but they are – one job after another after another – resulting in satisfied customers throughout the city and environs. I know that through positive word of mouth, other people have contacted ABCO, too. It is a real pleasure doing business with ABCO and Ronnie Gralitzer and his fine staff.
Our AC system has been serviced by ABCO Mechanical Corp. for approximately 6 years and we have always been impressed by their response to our needs and ability to identify problems and take care of them immediately. They are always there just when you need them the most.
Resident At 675 West End Ave, NY
We have old, through the wall air conditioners; maintenance and parts are hard to come by. We have used Abco Mechanical for almost twenty years. The service has been flawless, and the people are lovely; some have become almost personal friends. We recommend it enthusiastically.
B. Israel Score Productions
ABCO Mechanical Corp., in the persons of Ivan and Ronnie, have provided excellent services relating to the installation and maintenance of our air conditioning units for over 20 years. Their dedication is 1st rate and totally reliable. I am very pleased with their work.
PEGGY HADLEY Enterprises, Ltd.
ABCO Mechanical Corp. has been selling and servicing my ACs for over 25 years. Their products are the best, and I couldn't be happier with the service received from their knowledgeable staff. I highly recommend them.
WAYNE C. PEARSON President, Don Allen Studios, Inc.
I have worked at Don Allen Studios for 36 years, 24 years as owner, during this time I have had the pleasure of working with ABCO Mechanical Corp. First with Ivan and now with Ronnie, their work has been nothing but outstanding. They are always there when we need them, show up when they say they will, do the work right the first time and they even clean up after themselves! I consider them a vital part of my support team, that group of outside business' that every small business needs to succeed. I would highly recommend them to anybody in need of a quality, professional company in the air-conditioning field.
I am a general contractor and have been using this company for over ten years. They have installed many new machines for me. As a contractor service and price are very important to me. As a professional with thirty years in the business I recommend ABCO with complete confidence.
Great company , Had a emergency leak in my apartment and was recommended by my super . ABCO responded to my apartment within the same day and repaired and serviced all of my PTAC units ,the prices were reasonably fair as well ... Family ran business with great Customer service and staff , Highly recommended!