Providing Quality
Air-Conditioning Units and Services
ABCO Mechanical Corp. has been serving the residential and business communities of Manhattan, Brooklyn, and Queens since 1956. We specialize in the repair, maintenance and installation of all major brands of air-conditioning units.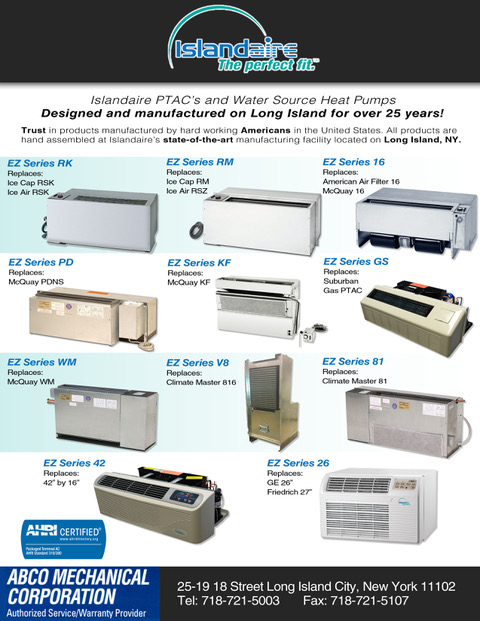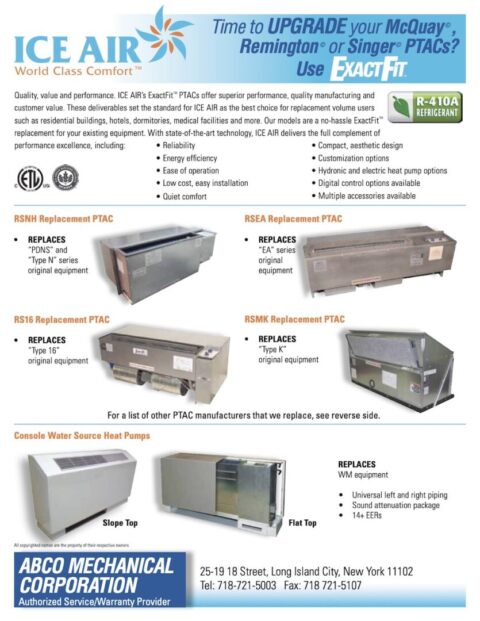 For more than 65 years, we have been providing top-quality sales, installation, and repair services for commercial and residential establishments.
If you have experienced damage in your apartment due to a water leak from your air conditioning unit it may be time to replace your wall sleeve and waterproofing. Our expert team is happy to discuss with you all of your options.
Finding The Right
Product for You
Once your air conditioner reaches a certain age, you will find that a new one is better and more cost-effective. We can help you in choosing a brand and model that will best fit your budget and needs and install it for you.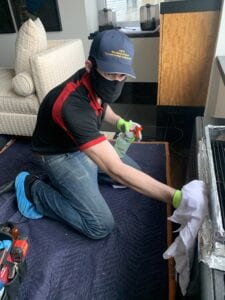 According to the Enviormental Protection Agency, indoor pollution control must be accomplished room to room. Proper ventilation mimics natural outdoor air quality. Most important is the filtration of indoor air. The most effective step you can take is having your air conditioning / heating systems cleaned and serviced during the winter months, when you spend most of your time indoors.
Our staff speaks both English and Spanish to better serve our wide clientele.
Reach out to our team today to learn more about what we do. We are looking forward to meeting you.
Whether you want to make sure that your AC is still functioning properly or you want a new one, ABCO Mechanical Corp. is the company to turn to. We offer free estimates and respond to calls and messages immediately.
Reach out to us today to schedule an appointment for maintenance, repairs, or installations in Manhattan and its surrounding cities. You can call us at (718) 721-5003 or fill out our online form.